ROBYN WEILBACHER M.S. CCC/SLP
SPEECH-LANGUAGE THERAPIST
Robyn Weilbacher is an award-winning Speech-Language Therapist who has been working with children ages 2-6 years old for more than 30 years. After becoming certified as a Certified Autism Specialist, Robyn established RW Language Therapy and Consulting (Specializing in Autism, Family Support, and Coaching).
Robyn is passionate about helping parents, caregivers, and professionals working with children having expressive language needs and / or the Autism Spectrum. She promotes functional communication and social-language carryover skills in a child's everyday life experiences, activities, and interactions.
Graduating with honors from Fontbonne University in St. Louis, Missouri, Robyn received her Master of Science degree in Communication Disorders.
Robyn's purpose in life is to change a person's life for the better. In her free time, Robyn loves to travel and learn about cultures and history of different countries.
Certifications:
Certified Autism Specialist
Hanen Certified Speech‑Language Therapist
Award:
2020 Special School District Lasting Impression Award
"Once Someone Touches Your Life, The Handprint Will Last Forever"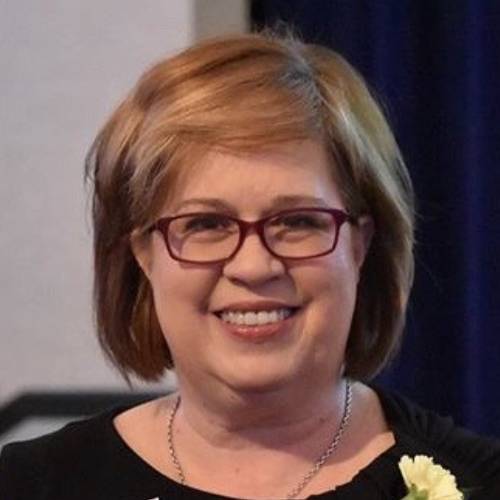 Social Communication Disorder
Augmentative and Alternative Communication
Augmentative and
Alternative Communication
Language Disorder or Delay
ROBYN TEACHES FUNCTIONAL LANGUAGE STRATEGIES
Robyn provides parents, caregivers, and those working with children with language therapy needs, and/or those on the Autism Spectrum with strategies and techniques how to enhance a child's functional communication and social-language skills at home.
LANGUAGE SKILLS OCCUR
DURING EVERYDAY ACTIVITIES AND ROUTINES
Playing outside in the backyard

Routines such as dressing, eating, bath time, tooth brushing

Playing with siblings or parents/caregivers

Playing with their favorite toys

Daily activities such as opening a door, trying to open the fridge or cabinet, getting in and out of a car, or driving in a car

Going to grandparent's house, grocery store, any store, running an errand, taking a walk